49 Cornwallis Street, Kentville
For Sale
Attractive Office Investment Anchored by Provincial Government
$1,500,000.00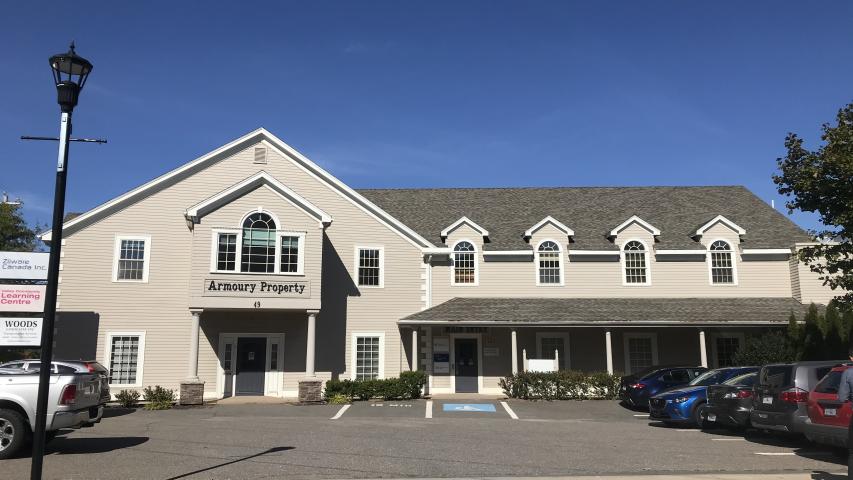 Description
---
13,720 rsf building with attractive New England style facade
Situated in the heart of Kentville's downtown core
Strong covenant tenants in place
Partners Global is pleased to present the opportunity to purchase 49 Cornwallis Street, a two-storey, multi-tenanted office building in Kentville, NS. Situated within the town's compact commercial district, Armoury Property benefits from its convenient access and proximity to nearby amenities. 
Built in 1992, this New England style building boasts an attractive facade, elevator service, ample on-site parking and has been very well maintained. The property is home to quality tenants, the majority of which is provincial government. 
Additional information, including financials, are available to qualified buyers who complete the confidentiality agreement. Contact the listing agent for details. 
Details
---
Listing ID:
Building Name:
Address:
49 Cornwallis Street
Kenvtille, NS
Property Type:
Total Floors:
Building Size:
Year Built:
Lot Size Acres:
Parking Description:
Max Contiguous Space:
Min Divisible Space:
Sale Price:
45.078263315924, -64.49377