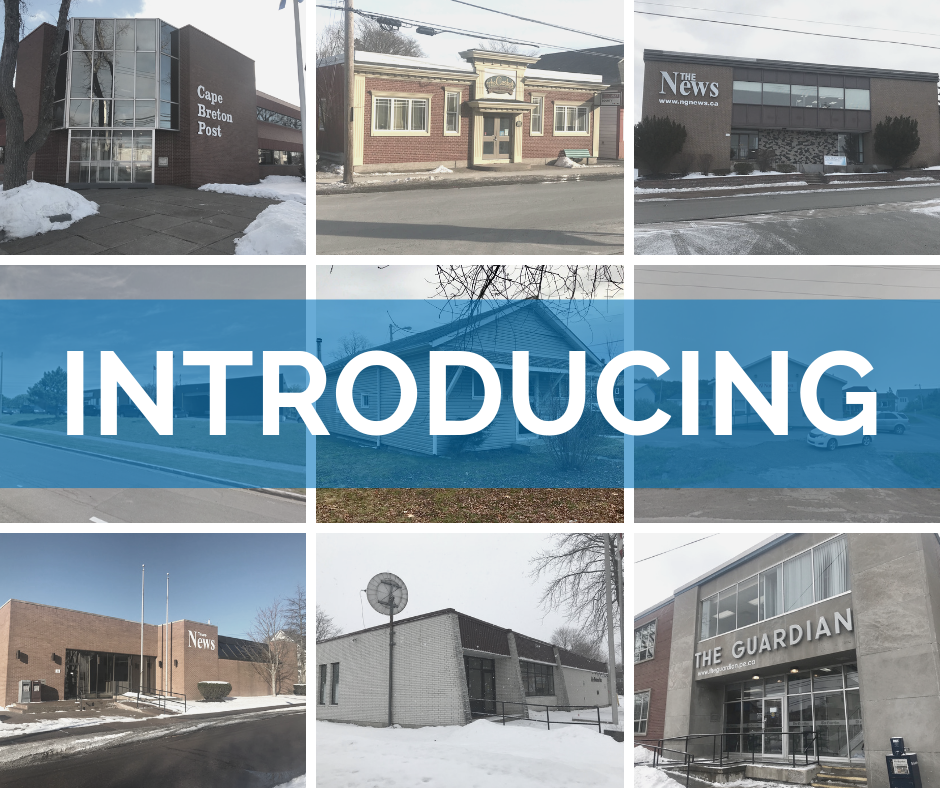 Partners Global Corporate Real Estate and SaltWire Network are excited to announce the disposition of nine commercial properties located throughout Nova Scotia, Prince Edward Island and Newfoundland & Labrador.
This mandate follows SaltWire Network's strategic decision to move away from property ownership, allowing the company to focus solely on what they do best – bringing the communities they serve the local stories and perspectives that they want to share, and need to talk about. The existing buildings range in size from 1,200 sf to 40,000 sf, comprise a mixture of office and warehouse space, and offer their new owners a variety of options including owner-occupier, rental income, and/or site redevelopment opportunities.
The nine assets for sale are as follows:
Click the links above for complete information on each property, or head to the Properties page of our website.
About SaltWire Network
SaltWire Network is a Canadian newspaper publishing company, which owns and publishes 35 daily and weekly newspapers throughout Atlantic Canada. SaltWire is the largest media network east of Toronto. The company was formed in 2017, when Halifax's independently-owned The Chronicle Herald acquired 27 newspapers in the region from Transcontinental Media.
While SaltWire's presence is broad – spanning from Corner Brook to Yarmouth, Cape Breton to Charlottetown, Halifax to St. John's – their mission is singular: ensure their local media outlets continue to thrive as vital resources for the communities they serve.
About Partners Global
Locally owned and managed, Partners Global Corporate Real Estate was founded in 2003 and today has representatives in all four Atlantic provinces, whose primary goal is to create value and opportunities for companies and individuals that invest in and use real estate.
Our experience has taught us that we can best serve you not as a collection of individuals, but as a strong, cooperative team. Each of us possess complementary skills, ensuring your real estate needs are fully satisfied.
We focus on understanding your real estate requirements, so you can make the right decisions and achieve the best results. We are knowledgeable, but always learning and adapting. We work to meet deadlines, solve problems and follow things through from start to finish.