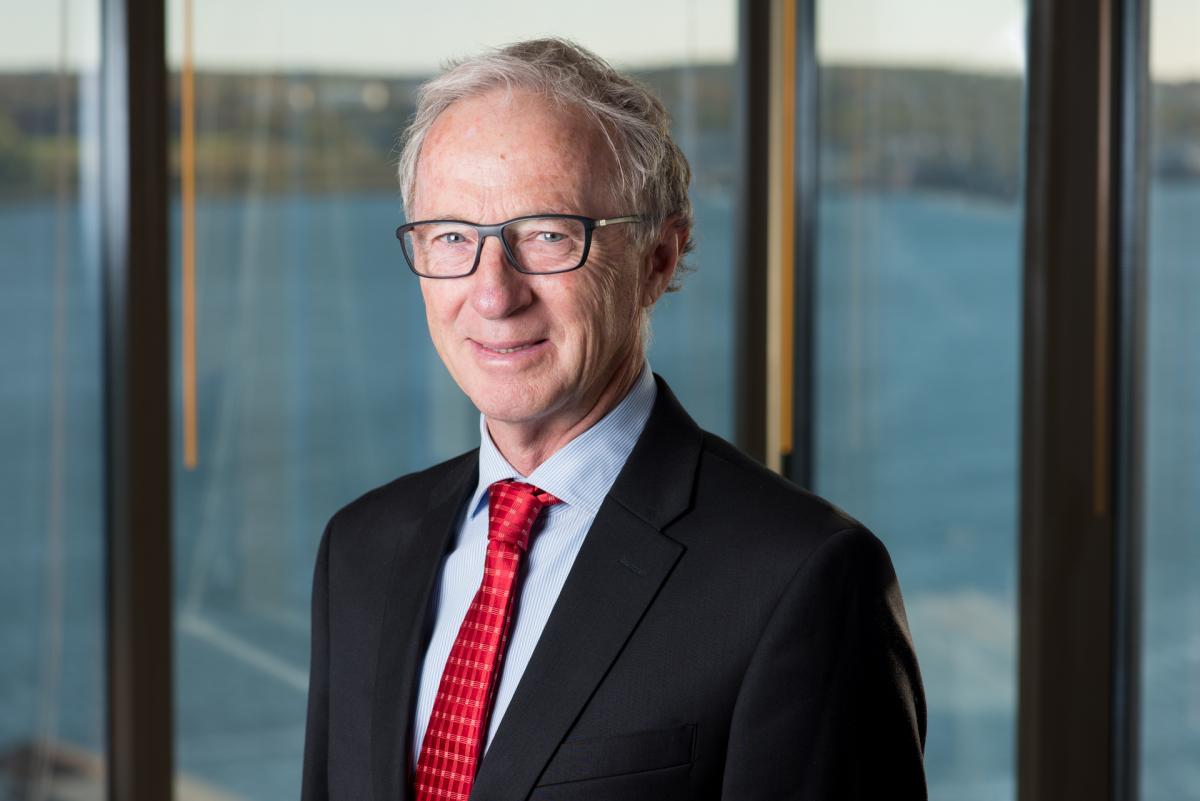 We are incredibly saddened by the loss of Larry Sowerby, co-founder and broker of Partners Global Corporate Real Estate Inc. The entire Partners Global team mourns this loss. On behalf of the team, we extend our deepest sympathies to Larry's family. Larry was a thoughtful and vibrant leader, who was well respected among his peers and the entire real estate community.
Below is an overview of Larry's beautifully written obituary. Click here to view it online. 
Larry Brian Sowerby (September 2, 1950 - January 10, 2020)
Larry Brian Sowerby, age 69, of Dartmouth, Nova Scotia, passed away on January 10, 2020 at Dartmouth General Hospital unexpectedly after a brief illness, surrounded by his family. Born in Moncton, New Brunswick, he was the son of Edith (Gallant) and the late Harold "Lee" Sowerby.

Larry had a long, successful career in property management and real estate leasing and sales. He founded Sowerby & Company Services Inc. in 1994 and Partners Global Corporate Real Estate Inc., with friend and business partner Brian Toole, in 2003.

In his professional life, Larry was hardworking, enthusiastic and took pride in mentoring those around him. Having fun while working hard was important to him but his top priority was always family. He and his wife, Holly, started dating as teenagers and have been together ever since. They had three children.

A frequent and engaging storyteller, Larry recounted his exploits and experiences (mundane and profound) to family and friends, in detail and sometimes embellished for effect. He loved to make people laugh and wasn't afraid to be the subject of the joke. Pranks were a specialty and he delighted in planning a scheme that would amuse (sometimes baffle) the target and add to his collection of funny stories.

Larry loved to travel. He planned and executed countless family trips near and far. On short notice, his family might be told to pack up and hit the road, with him driving through the night, his family sleeping in the passenger seats of his Chevy Suburban. In travel, he looked for opportunities to experience new things and meet new people but his trips were chiefly a chance to spend time with those he loved.

A member and faithful attendee of First Baptist Church Dartmouth for over 35 years, Larry was involved in many aspects of the church: serving as a deacon, teaching Sunday school and putting his professional expertise to use as a member of the church's building committee. As in all facets of his life, at church he took opportunities to connect with people. Many of his close friends were people he met at First Baptist Church.

Larry liked people and people liked him back. Because he approached life with humour and interest in those around him, every day held opportunities to make someone laugh, help someone out and get a good story out of it. He joked with café staff where he bought his beloved oatmeal. He strung along car salesmen on the Kempt Road strip. He practised singing (a lifelong dream) much to the chagrin of his audience, usually his three children. Laughter was his fuel.

As husband, father and friend, Larry was quick to forgive and eager to put his problem-solving skills to work on any matter, big or small. He expressed his love through actions and was keen to get a plan in place and get started.

He is remembered by his wife and children for his encouragement and unwavering support. Even while carrying a demanding workload, he was in constant contact with his family, calling his wife and children multiple times a day. Sometimes for a reason, but often with no agenda other than to check in. "I just feel better after talking to Dad" was something his children often said.

Larry is survived by his wife of 46 years, Holly (Bell), his daughters Sarah (Jean-Sebastien Cote) and Alison (Dan Rutherford), his son Andrew (Kate Sinclair-Sowerby) and his grandchildren Vivian and Sebastien all of Dartmouth and Halifax. He is also survived by his sister, Susan Tuck (Bruce), his twin brother Garry (Lisa Calvi) and many nieces and nephews. He was predeceased by his brother Bruce Sowerby.