Greer Street, Hanwell, New Brunswick
For Sale
Residential Development Land in Fast-Growing Area
$700,000.00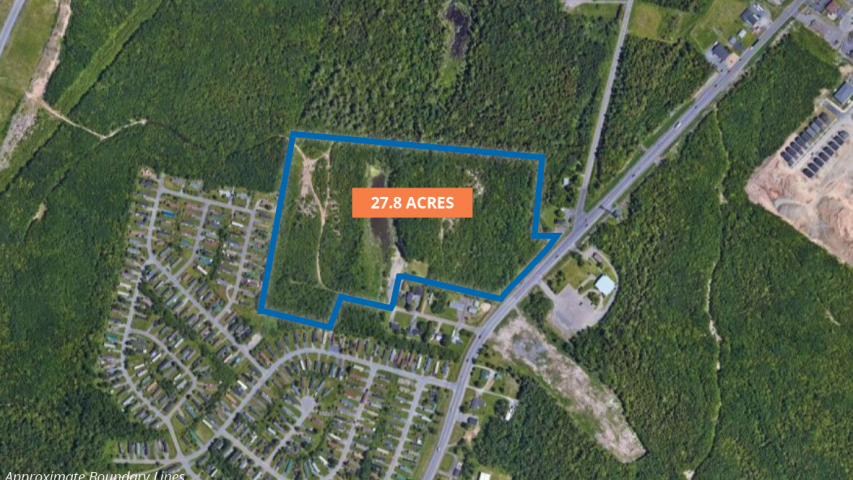 Description
---
27.8 acres of development land
Exceptional opportunity for land developers
Convenient access to numerous amenities
Partners Global is pleased to present the sale offering of this unique residential development opportunity located in Hanwell, 
one of New Brunswick's fastest growing municipalities.
The site comprises of 27.8 acres of undeveloped land (approximately 7.0 acres of the parcel is deemed wetland), located minutes from the city of Fredericton. The property is perfectly situated, offering the best of both worlds - quick access to an abundance of amenities while maintaining a rural feel. With convenient access to Trans-Canada Highway, this parcel is a rare and fantastic opportunity for residential developers. 
Download the property flyer for more details.
Location
Conveniently situated off Hanwell Road and just before the entrance of Kingswood Golf Club, Greer Street is just a ten minutes drive from Downtown Fredericton and all the amenities the province's capital has to offer. 
The Hanwell area provides the local residents with a perfect mixture of amenities, community and nature. The property is within close proximity of retailers, banks, grocery stores, restaurants and fitness centres, along with hiking trails, recreation parks and two premier and picturesque 18-hole golf courses. 
Greer Street is within a ten-minute drive to Horizon's Dr. Everett Chalmers Regional Hospital,  the city's main hospital, and the University of New Brunswick, offering undergraduate and graduate programs. In addition, 5th Canadian Division Support Base Gagetown, New Brunswick's second largest public sector employer, is under a twenty-five minute drive.
The location of the property provides a tranquil and rural feel, with all the conveniences of modern-day amenities. With several existing residential subdivisions situated close by, this site is perfectly positioned for residential development expansion in a community area that has capacity to grow. 
Details
---
Listing ID:
Address:
Greet Street
Hanwell, NB
Property Type:
Lot Size:
Lot Size Acres:
Zoning:
Max Contiguous Space:
Min Divisible Space:
Sale Price:
45.93938336641, -66.70532705