Parkway Place, 250 Brownlow Ave, Dartmouth
For Lease
Quality Commercial Space in City of Lakes Business Park
$9.00 psf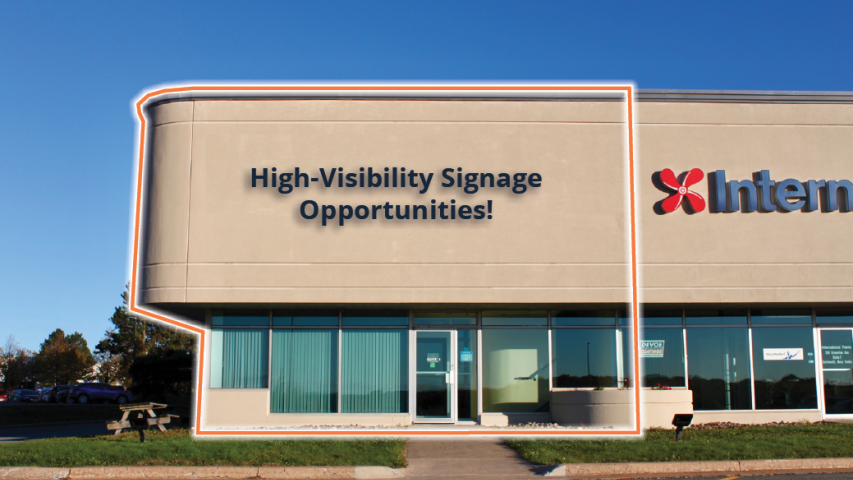 Description
---
5,424 sf of rentable area
Free on-site parking
Tenant AND broker incentives! 
This opportunity includes 5,424 sf of ground floor and mezzanine space at Parkway Place. Unit 1 is move-in ready, fully built-out with several private offices, a boardroom, kitchen, reception area, and washrooms. The mezzanine level comprises open workstation space and additional offices along its perimeter.    
Well-located in the City of Lakes Business Park, Parkway Place is a mixed-use, professional office and commercial building overlooking the Circumferential Highway (NS Highway 111). The building benefits from an abundance of exposure, is easily accessible for all kinds of commuters, and sits adjacent to the Delta Hotels by Marriott Dartmouth. 
Note: Additional Rent charged on the ground floor area only (3,004 sf)
Tenant Incentive: Six (6) months net rent free
Broker Incentive: $2,000 gift card of the agent's choice. For a binding offer completed prior to February 28, 2021 (minimum five-year term)
Details
---
Listing ID :
Building Name :
Address :
Unit 1, 250 Brownlow Avenue
Dartmouth, NS
Industrial Park:

City of Lakes Business Park

Property Type:
Lease Type:
Building Size:
Parking Description:

Ample paved surface stalls (free)

Max Contiguous Space:
Min Divisible Space:
Availability:
Base Rent:
Additional Rent: